3 MIN READ
Thanks for checking out this week's episode. If you clicked on today's topic, then I'm sure you're asking the same question we are: Does the traditional content marketing funnel still work? The answer is an emphatic NO. Funnels like this one are a dime a dozen and for...
read more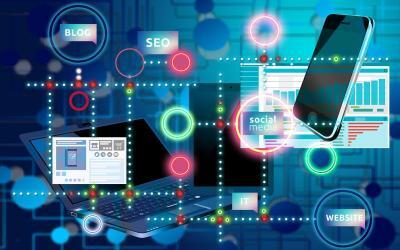 2 MIN READ
There's no shortage of places you can turn to stay on top of trends, gain insights and learn strategies to up your game as a leader, marketer and trend-setter in your own world. We previously shared a list of our team's top go-to resources—blogs, books and podcasts,...
read more
3 MIN READ
Welcome to the Marketing Impact Vlog! In this episode we're here to share a new and simplified customer engagement map for marketers because, well, let's be honest—customer journey mapping can get very complex. While there's certainly a place for that, it can also be...
2 MIN READ
As marketers, we're constantly measured by 1) How many leads we generate and 2) The conversion rate of those leads. But…can our marketing and sales tools tell us if those new contacts are legitimate prospects? This is where LEAD VALIDATION comes into play.  Lead...
6 MIN READ
According to our 2019 Marketing Benchmark Survey, marketers are being measured by sales results—qualified leads and closed deals—as much as they are by marketing results. That is a tough reality for some. Marketers in our survey cited the biggest lead conversion...
3 MIN READ
Your goal is simple – Increase revenue growth by X%. In the face of a fiercely competitive business environment and an economy that many experts feel is ready to cycle back into recession; this is a challenging goal to meet in 2020. So what should your first step be?...
4 MIN READ
As we look toward the New Year, we need strategies and a plan to acquire new customers, drive deeper returns from existing customers, sync with sales on goals, and develop new opportunities to grow our businesses. After your marketing strategic plan is in place,...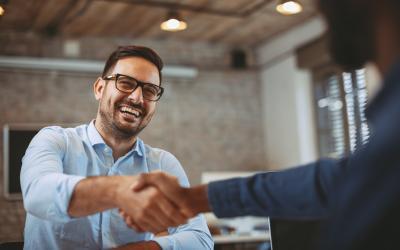 5 MIN READ
Return On Sponsorship: Turn Event Connections Into Business With These Four Steps Looking back at the events you've sponsored, how successful were you in building relationships with the people you met? Did those relationships turn into a business? With so much going...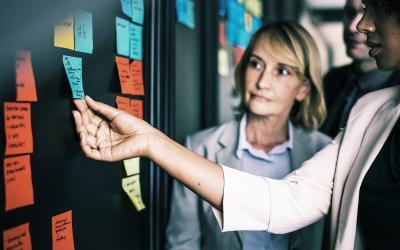 5 MIN READ
Squeezing every ounce of value out of each event you sponsor is no small feat. You want to ensure every dollar is returned multiple times over. In our previous article, we covered two out of a total of four strategies that will help to make the events you sponsor a...